THE MERCHANT OF AVON - 'Steam on a Sunday'
Running on 28th July, 25th August, 8th and 22nd September 2019.
From, Burton on Trent (09:33/19:08), Tamworth (10:00/18:51), Coleshill Parkway (10:19/18:24) and Tyseley (10:46/17:54).
With steam all the way from Burton to Stratford this tour is bound to revive memories of rail travel in its heyday. Our engine will be the star attraction as it makes its way through England´s industrial heartland to the home of the country´s most famous playwright. The sound of escaping steam and the smell of smoke is so evocative as it drifts past the windows of our train and will no doubt bring with it waves of nostalgia as we glide past the traffic jams, so typical of a summer Sunday these days.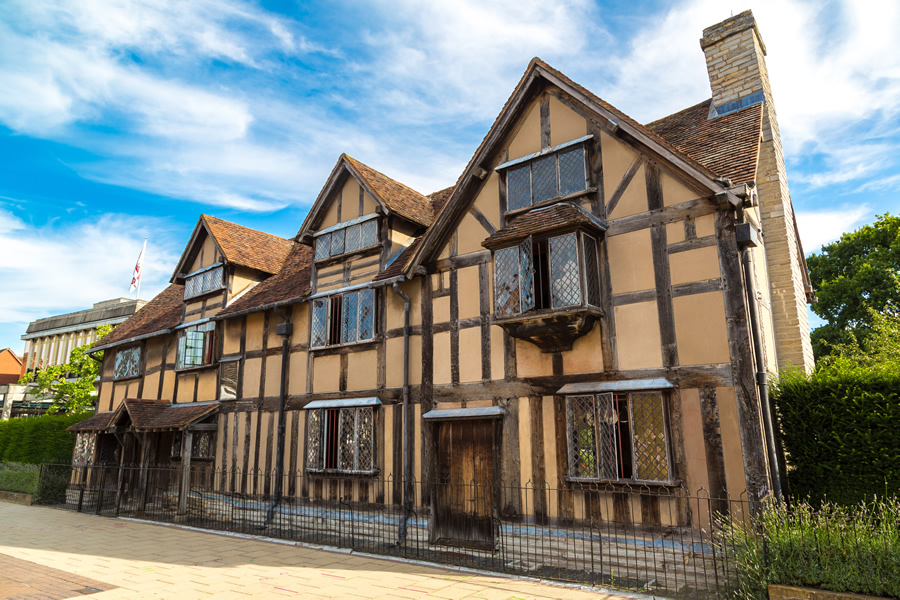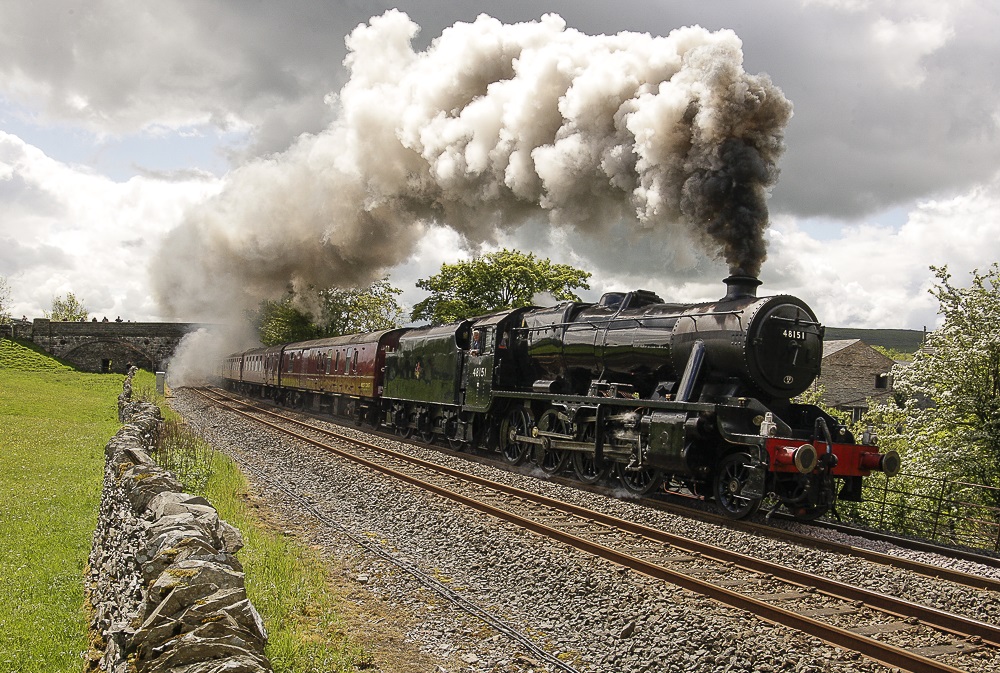 After two hours of steam travel we arrive in Stratford where you can enjoy five hours of free time before rejoining our train to retrace our route to home stations. Stratford is of course famous for its connections with William Shakespeare and rightly so. Being the birthplace of the famous bard and now the home of the Royal Shakespeare Company makes this town a big draw. You may wish to visit Shakespeare´s birthplace with its museum collection or maybe take a tour of Anne Hathaway´s cottage with its gardens. All these attractions are on the route of the hop on hop off open top bus which operates around the town.
However there is much more to Stratford than just William Shakespeare. A charming medieval centre with timber framed buildings and lots of independent shops makes for a lovely visit. Add to this the canal with its boat trips and also the river, which wends its way through the central park, means Stratford has a most attractive centre worthy of a visit in its own right.
To Stratford-upon-Avon: from:
Burton on Trent (09:50), Tamworth (10:11), Coleshill Parkway (10:32) and Tyseley (10:57) - Arrives Stratford at 11:46


Standard
Return
1st Class Return
Adult
£26.00
£42.00
Child
£15.00
£29.00
Family Ticket
£68.00
£119.00
Family tickets are for 2 adults and 2 children.
A child ticket is for a child aged 16 or under.
Some seats may be available to 'Pay on the Day'. However, these operate on a first come first served basis and cannot be guaranteed or pre-booked. These seats can be purchased on the day from the guard at your chosen station.
Supplement for a private table for two in first class £10.00 per passenger. Fares are subject to a £3.75 booking fee.