Steam Makes a Return to Burton-On-Trent
6th June 2019
---
New for 2019 - Running on Sundays July to September - The Merchant Of Avon steam hauled trip departing from Burton and travelling to Stratford-upon-Avon.
From only £26 return from Burton to Stratford and family tickets available, this is bound to be a hit with enthusiasts both young and old!
The Stratford Experience
With steam all the way from Burton to Stratford this tour is bound to revive memories of rail travel in its heyday. Our engine will be the star attraction as it makes its way through England´s industrial heartland to the home of the country´s most famous playwright. The sound of escaping steam and the smell of smoke is so evocative as it drifts past the windows of our train and will no doubt bring with it waves of nostalgia as we glide past the traffic jams, so typical of a summer Sunday these days.
Due to operational constraints, we will not be running this trip from Stratford to Birmingham. The Burton to Stratford journey is unaffected.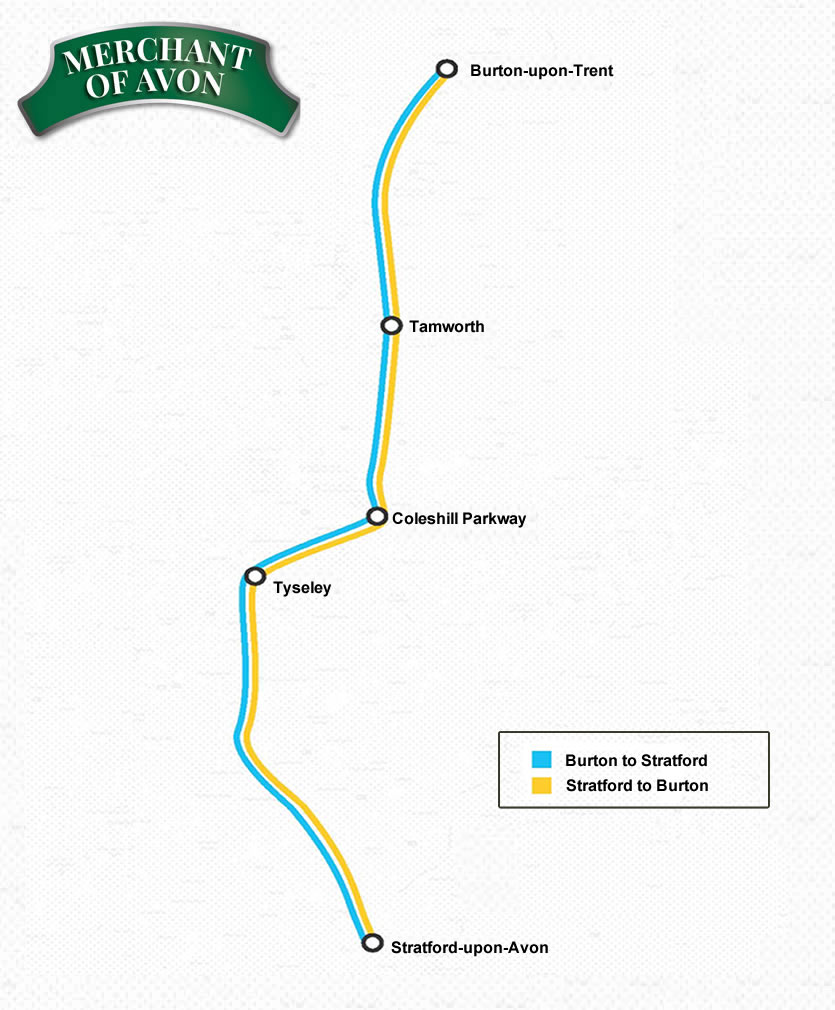 Find Out More